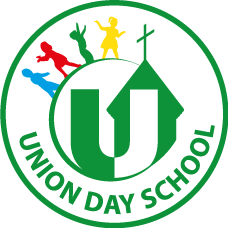 Union Preschool is expanding to become Union Day School
For 48 years, Union Preschool has provided an excellent part-time preschool ministry for our church and community. In August 2022, a full-time childcare ministry, will be offered for infants and toddlers. In 2023, we will phase into full-time care for 2-3 year olds, and in 2024, for 4-5 year olds.
Your "Pave The Way" contributions will enhance the financial commitment of Union church members and it's ministries. A donation of $100.00 for a 4"x 8" engraved brick will support our Union Day School ministry.
Union Preschool + Union Full Day = Union Day School
Pave the Way is our fundraiser which began in November 2021. We are asking Union and community families whose children have attended Union Preschool over the last 48 years to purchase a brick to honor their children, grandchildren or preschool staff. Also, we invite our Union members to purchase a brick as a memorial or honorarium. Their names will be engraved on a brick to be placed in the walkway to our new playground. The cost is $100.00 per brick, and each brick can contain three lines of copy.
Donations are also welcome, by clicking the button below. These gifts will go towards the funding of our playground and the establishment of our Day School.
The deadline for ordering engraved bricks will be January 31st, 2022.
Questions? Call the Church Office:
803-781-3013 or Marian Hanna at mkhanna@sc.rr.com
If you would like to order a brick, please fill in the form below.
You may now also order bricks online, by filling in the form below. We are thankful for every gift and every dollar will be used to support our new full day program. May God continue to bless our children and families of Union and the community.